When push comes to shove, the most personal and beautiful gifts to celebrate a birth contain diamonds!
After the world has celebrated some of the biggest celebrity babies of 2013 thanks to Kim Kardashian and Kanye West, not to to mention the royal Prince George, The West Australian decides the best way to celebrate a birth has to be with diamonds.
Solid Gold Diamonds director, Brooke Greene believes the royal celebration may be something less Kardashian inspired and a little more understated.
"I would say Kate will receive something private and sentimental."
"Maybe a small diamond band," Brooke said.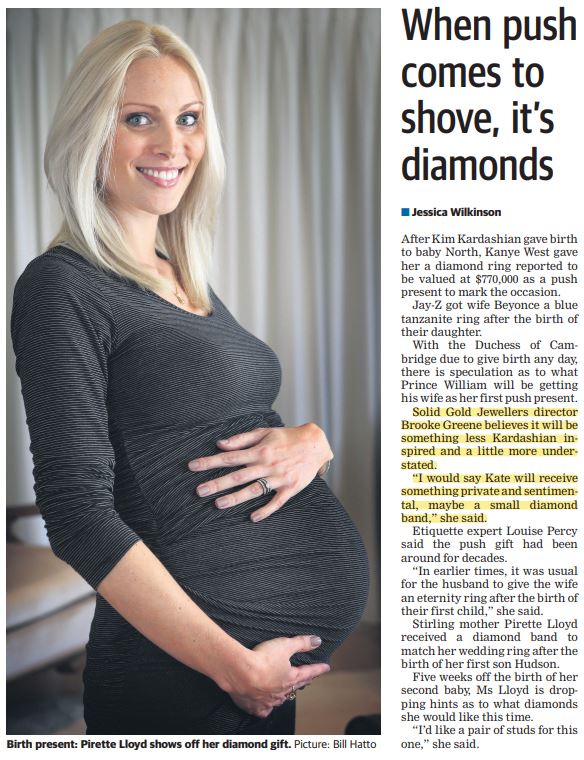 You can read the full article and find out what Stirling mother, Pirette Lloyd is dropping hints for during her second pregnancy.