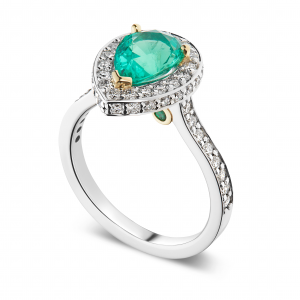 Emeralds have been present in tales of royalty as symbols of wealth and power, but their amazing green color make them a fashionable choice for a modern engagement ring.

The colour emerald was named Colour of the Year in 2013 by Pantone, which for the past ten years has set the trend for colours in interior design, homewards, accessories and fashion.
 
In selecting 'Emerald' as the hottest colour on the scene, Pantone described it as "Lively. Radiant. Lush…a colour of elegance and beauty that enhances our sense of well-being, balance and harmony."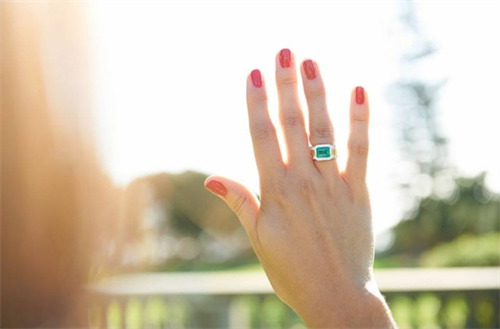 Recently, their value has started to balloon with the price of emeralds internationally soaring sixfold in the past four years.

The value of emeralds can be attributed not only to their hypnotic colour but their scarcity – they are over 20 times rarer than diamonds and are the on-trend stone quickly garnering in popularity. 

Fashion icon Jacqueline Kennedy wore an emerald and diamond engagement ring catapulting the trend even in the 1950s, with Halle Berry continuing the trend with her gold emerald engagement ring from Oliver Martinez.